Protect your employees and assets from damage with a collision protection system including bollards, barriers, and rack guards.

Collision Protection Installation
Kasama™ is Oregon's premier partner for installation of bollards, barriers, and other collision protection equipment. Our installers are knowledgable, efficient, and the quality of our work speaks for itself.
Flexible Barrier Installation
Flexible barriers are a revolutionary collision protection product from A-Safe® that absorbs impact energy when struck, preventing damage to the barrier, the forklift, AND the floor. These products have a fantastic ROI, and have the added benefit of being food and beverage industry-safe, thanks to the colored flexible polymer material being debris free (no pait flecks), and easy wipe-clean exterior. Many configurations available to match various impact levels and traffic conditions.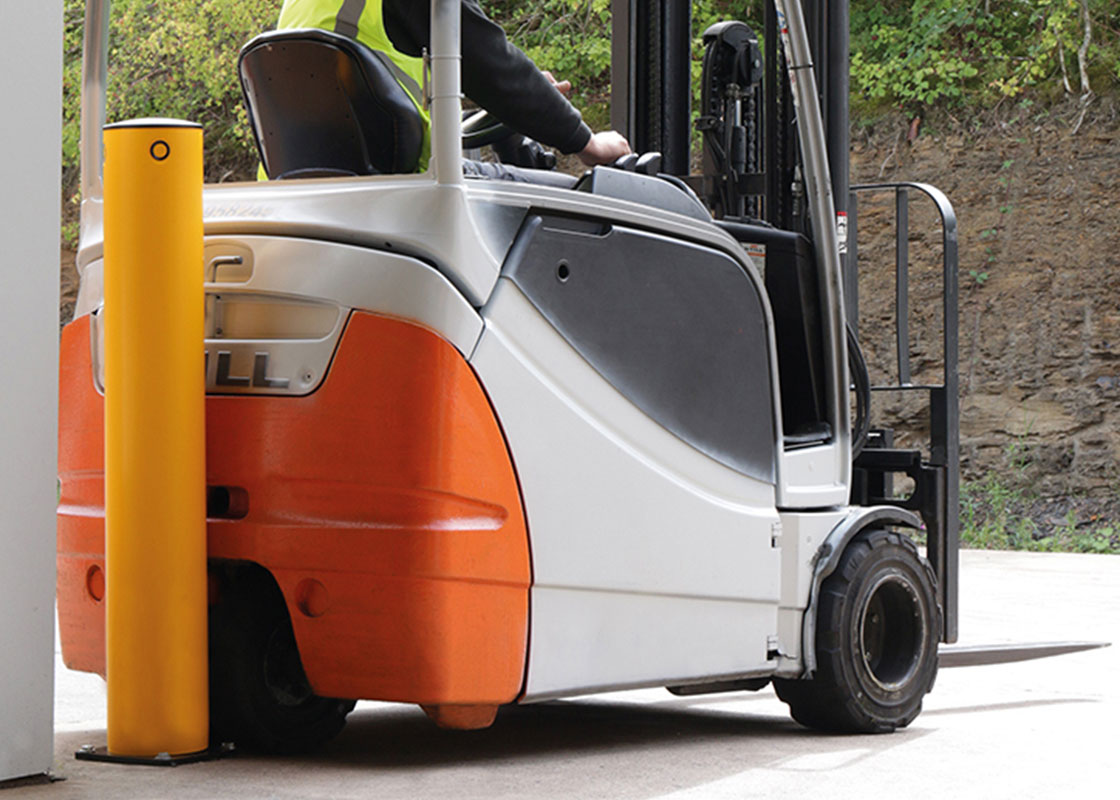 Flexible Bollard Installation
Are your bollards and forklifts scuffed and banged up from collisions? Do you have bent or disengaged bollards from impacts? Flexible bollards from A-Safe® are designed to bend upon impact and snap back into shape, damage free. No more damage to your forklift, bollards, or the floors in the mounting area.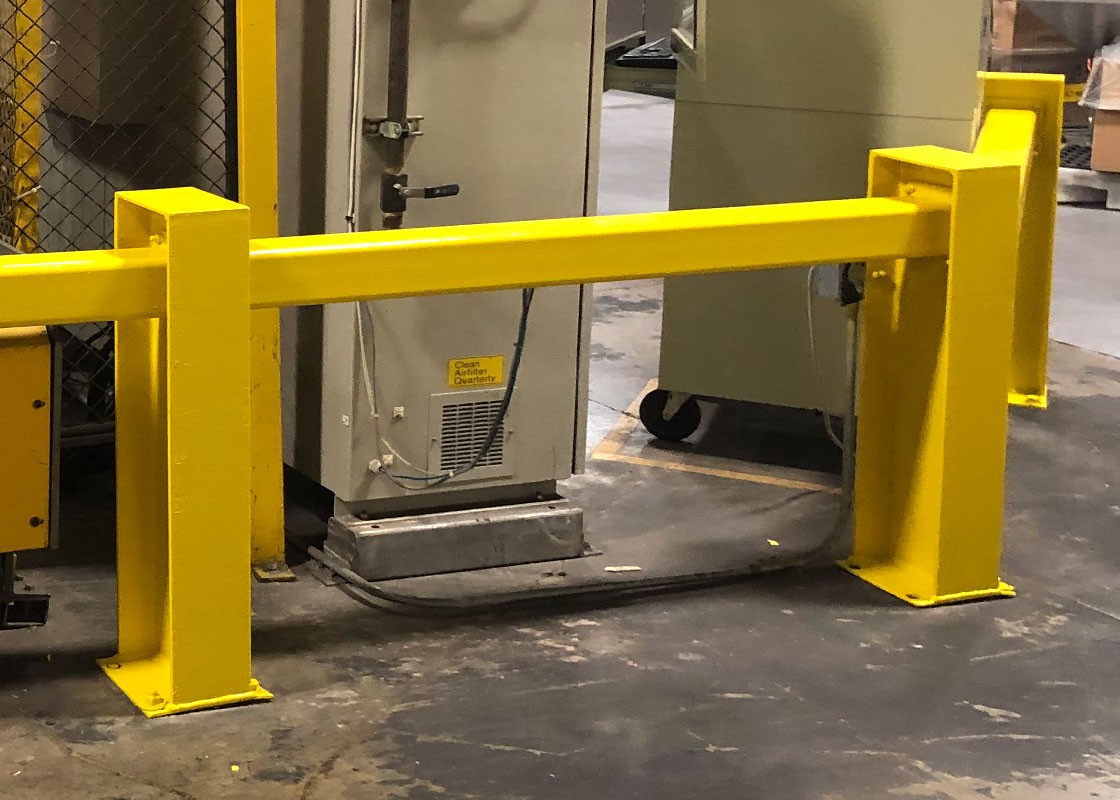 Metal Barrier Installation
We carry and professionally install a variety of standard 1, 2 and 3 panel metal barriers or guardrails.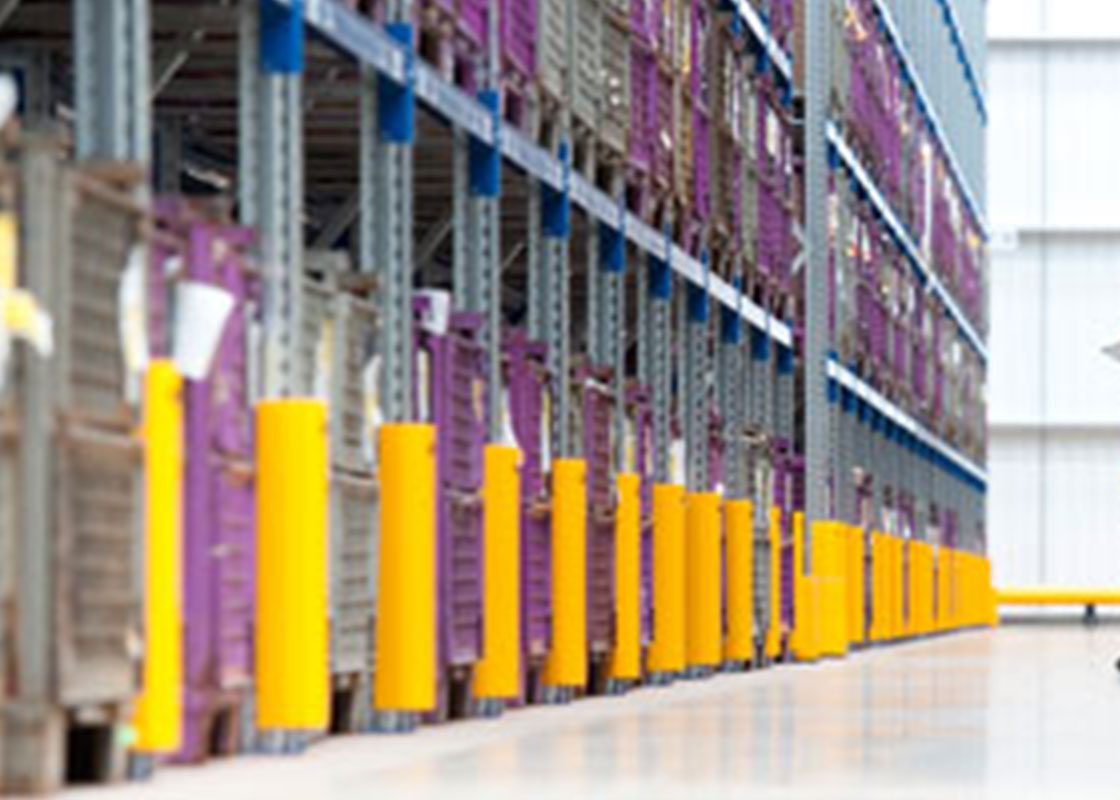 Rack Guard Installation
Rack Guards are designed to absorb the impact of forklift forks if struck, preventing the rack leg from being compromised and risking collapse.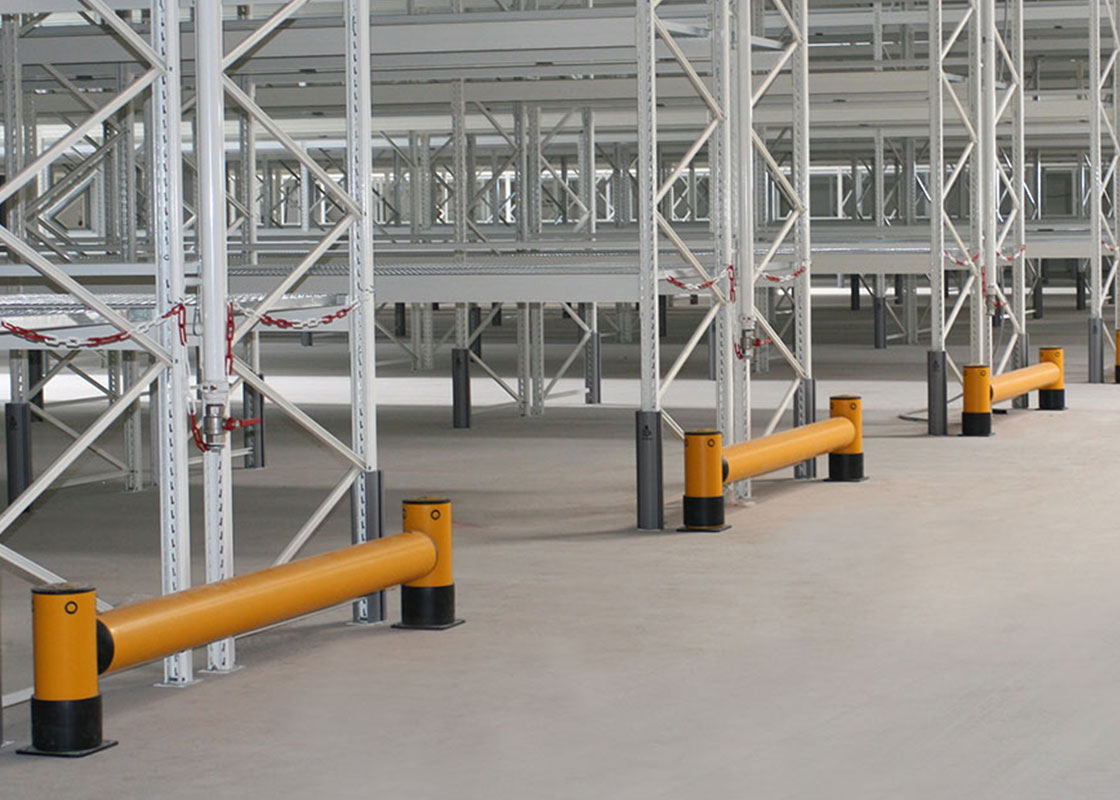 Rackend Installation
Rackends are short barriers placed at the ends of racks to protect them from being struck by forklifts and other moving objects. We install a selection of rackends, designed for different levels and types of impacts.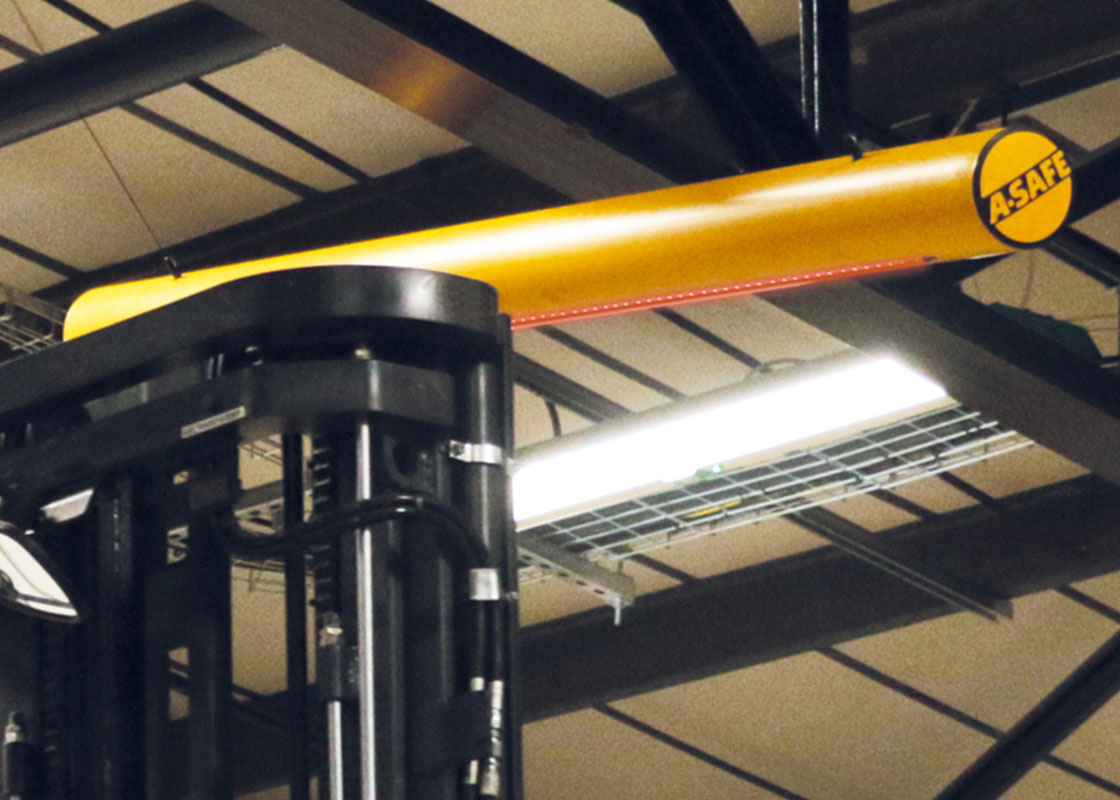 Height Restrictor Installation
We install floor mounted or hanging height restrictors. Height Restrictors protect doorways, entryways, and other exposed high-level objects from being struck by forklifts and other tall equipment.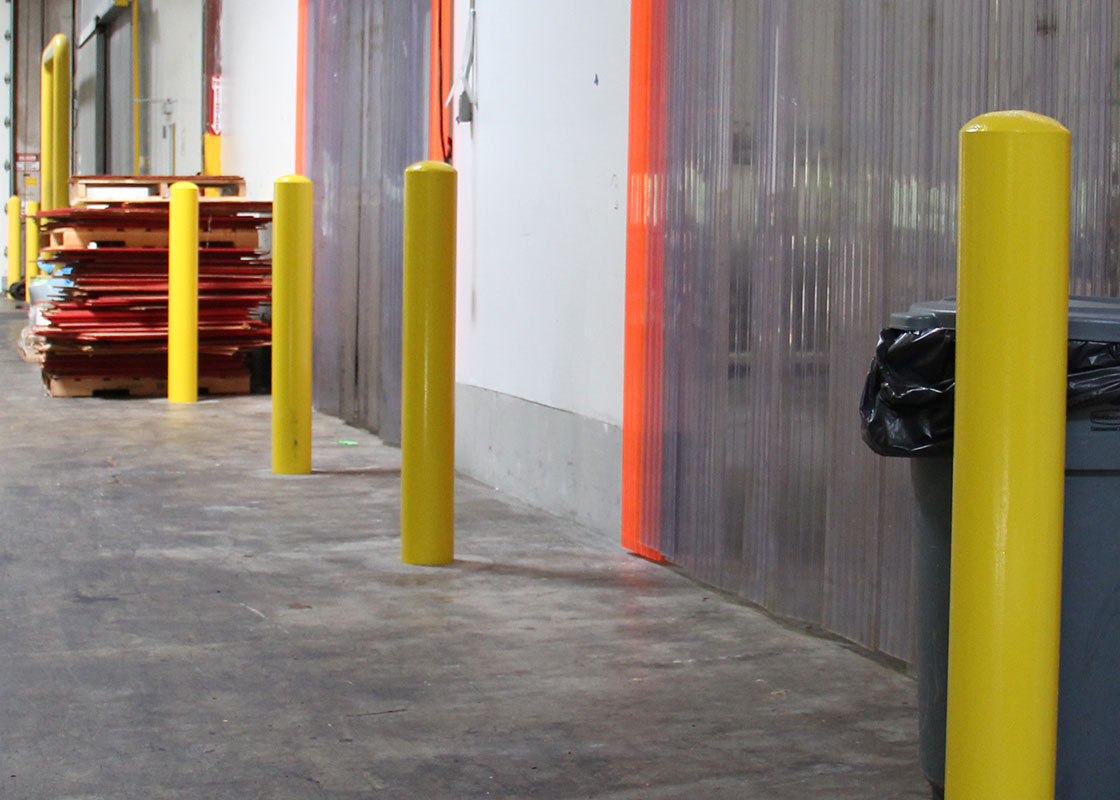 Bollard Installation
Bollards are short posts that are mounted into concrete, creating a physical barrier to restrict or redirect traffic from a certain area. They are used to divide forklifts from pedestrians, as well as outdoors to protect pedestrians and your building from vehicle damage. We carry permanent and removable bollards, as well as flexible bollards by A-Safe®.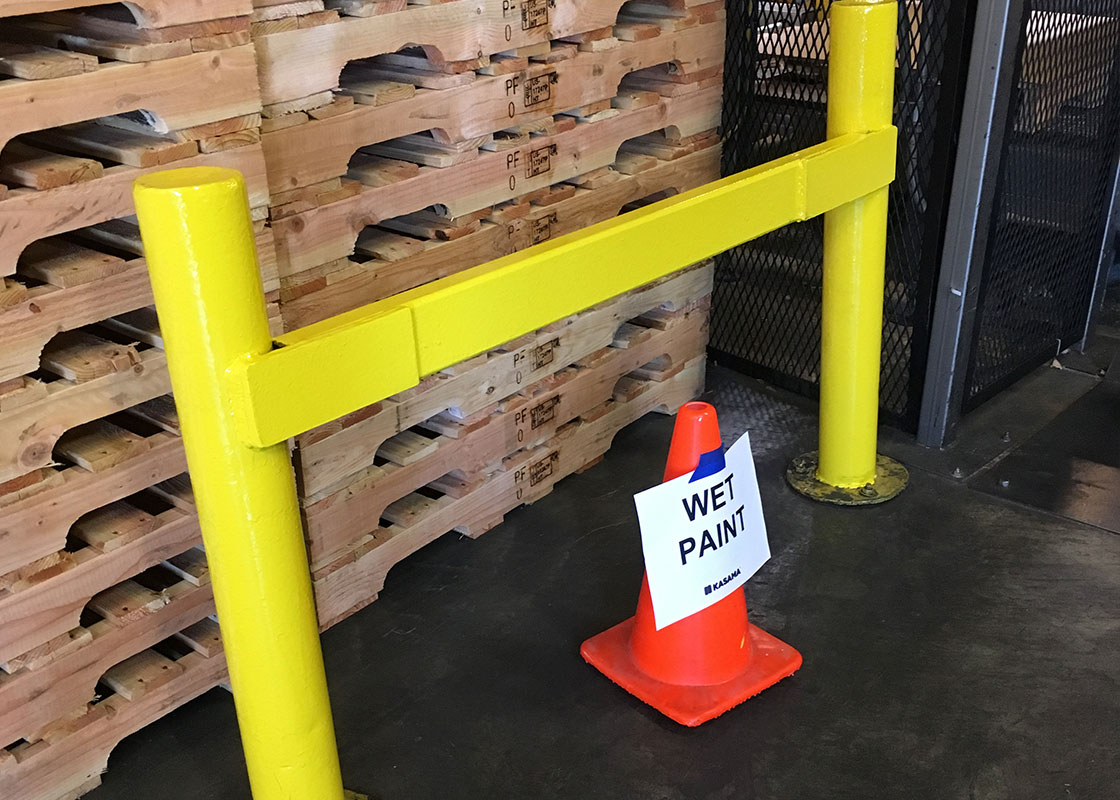 Barrier and Bollard Repainting
If you have surface damage, scuffing or scrapes on your rack guards, bollards, height restrictors, or barriers, we can repaint them and make them look good as new! Contact us to get a free quote.
Getting Started
If you have a collision protection project, there are a few ways to get started. If you are going to be installing the equipment yourself, we'd be happy to quote you for the products, or you can shop our collision protection products online. (note: Some products are quote-only: In this case, call us at 1-844-4KASAMA).
If you would like us to install the bollards or guards, call us at 1-844-4KASAMA, email info@kasama.us or fill out the quote form on this page and we can get an estimate completed for your project. This usually will be returned to you in less than 48 business hours in most cases.
Bollard Installation Portland
If you're in the Portland, Oregon area, we can come to your site and provide you with a free on-site estimate for your bollard or barrier install or service. Click here to schedule a free visit.
A-Safe product images courtesy of A-Safe®
Get a quote
Fill out this form to request a free estimate. We will respond to your request within 2 business hours, and most quote requests are returned within 48 hours with a proposal.