Provide a safe, efficient, and clearly marked parking lot for your employees and customers.
Kasama specializes in high-quality outdoor pavement marking and exterior traffic and parking lot services for customers in Oregon and Southwest Washington. We are equipped to handle any size job and our installers are friendly and trained to produce excellent results every time. We're able to install any parking lot device and mark your lots with lines, directional information, stencilled graphics and other markings to help people navigate and understand your parking lot or loading dock. Let us quote your next parking lot marking project!

Parking Lot Marking Services
We provide comprehensive professional parking lot marking services including: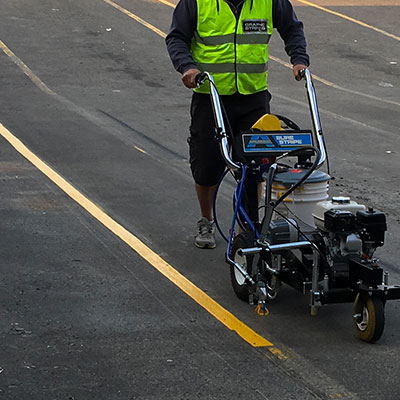 Parking Lot Striping
We offer full-service parking lot striping and marking of parking spaces/stalls, crosswalks, restricted areas, loading zones, and other painted lines for industrial, commercial, and high-volume residential customers. No job is too large or too small for our team. We have years of experience, and our installers are fast, efficient, and deliver outstanding results. We are committed to using only top-quality paint options to drive down long-term maintenance costs, selecting the right paint formulations for your specific demands.
Need routine re-painting? We offer discounted pricing for interval re-painting customers. Give us a call to learn more at 1-844-4KASAMA.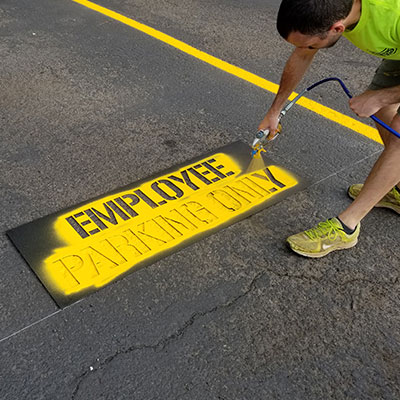 Parking Lot Stencils
We can install parking lot graphics and text of any kind to help mark important areas in your parking lot. Frequent stenciled content often includes text for stalls such as "Visitor", "Employee Parking Only", or sequential stall numbers, markings for fire lanes, prohibited parking, and address marking on curbs. We can also create clear, consistent navigational signals and messages throughout your parking lot, including stop bars, directional arrows and more.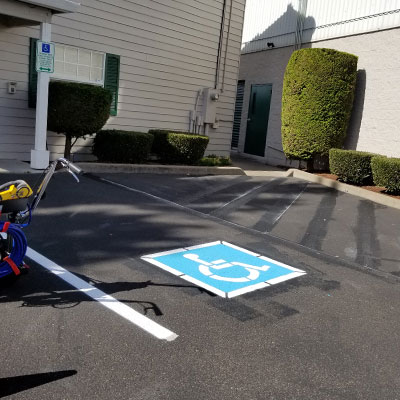 ADA Compliance
Need to remark your parking lot for ADA compliance? We can help with that. We are knowledgable with city codes and ordinances, and we can help you determine the right markings for your facility, or simply repaint existing ADA markings.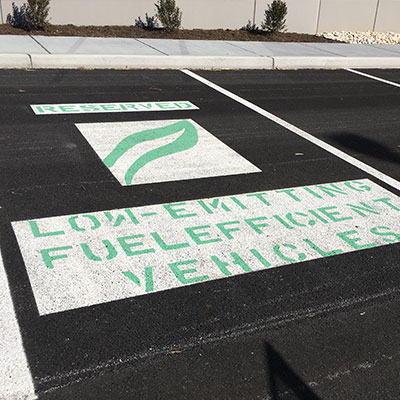 EV (Electronic Vehicle) Parking
We can help you mark dedicated EV parking spots to help electronic vehicle owners find reserved areas where they can charge their car's batteries, or to dedicate certain spaces to low-emmiting fuel vehicles.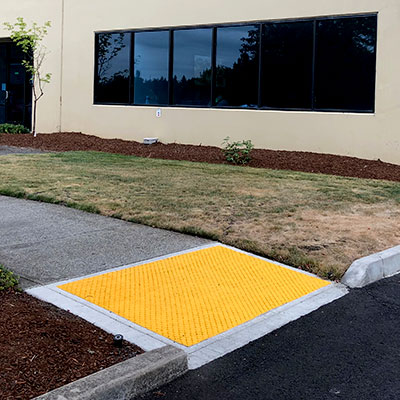 Curb and Stair Painting
Maintain compliance and improve visual safety in your parking areas with curb markings. We paint vibrant, code-compliant colors for fire lanes, loading zones and other parking restricted areas. We can also illumiate the faces of stairs or ramped areas with bright paint to help avoid them becoming tripping hazards.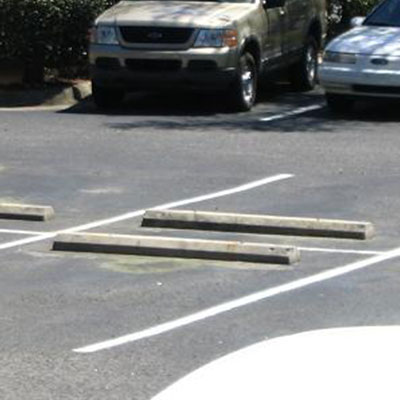 Wheel Stop Installation
We can install pre-cast wheel stops for your parking lot. These devices are often found in commercial parking lots or parking complexes and are designed to disallow vehicles from driving onto curbs or into other parking spaces.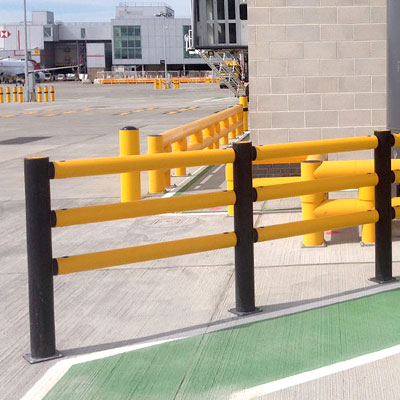 Bollard and Barrier Installation
Bollards are sturdy posts, anchored to the ground, that create rugged physical barriers between vehicle and pedestrian traffic or storefronts. We can install outdoor bollards and barriers to help prevent accident and damage from collision damage.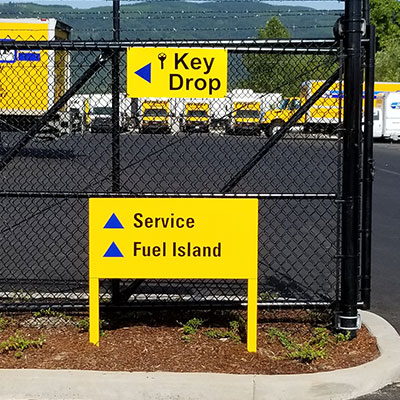 Sign Installation
Whether you need signs for speed limits, wayfinding information, or ADA, we can help get you exactly what you need. With our on-demand custom sign services, getting exactly the signs you're after is as simple as giving us a call and telling us what you'd like! Have artwork for your signs? We can create custom signs of any kind! Give us a call at 1-844-4KASAMA.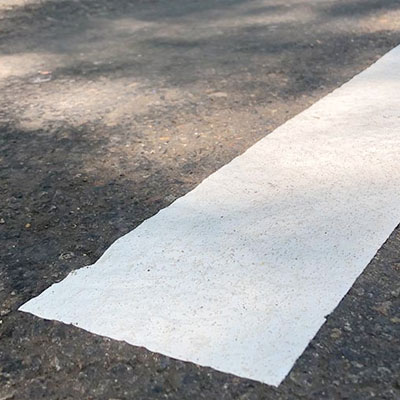 Pavement Marking Tape Installation
Paint isn't the only option anymore when it comes to your outdoor lots and yards. Purpose-made parking lot tapes are rugged, weather-resistant, and feature added benefits like reflectivity for low light, a textured anti-slip surface, and reduced downtime waiting for paint to cure. Want to learn more? Call us and ask about new outdoor pavement marking tapes.
Getting Started
We can either provide you with a quote online or over the phone for your project. Once we've got your information, you can expect an estimate within a few hours for most projects, or within 48 hours for complex jobs and commercial properties with large lots. For customers in Oregon and SW Washington, we can come to your facility and provide an on-site estimate if you would like, free of charge.
Please note: Outdoor painting services can be subject to weather, as the process must be performed in dry conditions. If conditions should arise on an installation day that would impact the results of your project, we will work with you to reschedule to the soonest possible appointment.
Customer Photos
Parking Lot Striping Portland
If you're in the Portland, Oregon area, we can come to your site and provide you with a free on-site estimate for your parking lot striping job. Click here to schedule a free visit.
Get a quote
Fill out this form to request a free estimate. We will respond to your request within 2 business hours, and most quote requests are returned within 48 hours with a proposal.