A new alternative to painting lines on your asphalt and outdoor surfaces.
Marking your parking lots, loading docks, and other asphalt surfaces no longer needs to be done with paint and painting equipment. Use pavement marking tape to create permanent or temporary weatherproof lines that conform to the rough surface of asphalt. Asphalt Marking Tapes are a perfect soultion for temporary loading bay lines and other outdoor lines which may change configuration periodically. Easy installation, and durable results.
Need help choosing which asphalt tape is right for your application? Give us a call at 1-844-4KASAMA today.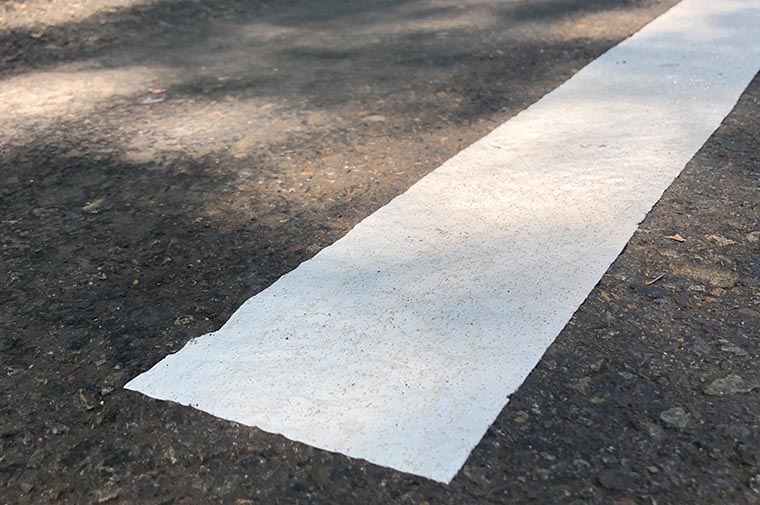 ---